Learn Together, Play Together and Thrive Together
We are living through very interesting times with the Coronavirus totally disrupting our lives. How are you coping with this? Are you finding that you are feeling isolated? What can you do?
Twitchy Woman is hosting a series of webinars on Zoom every other Sunday morning at 10 am Pacific Time (1 PM Eastern). Our meetings are always fun, informative and free. And just for Women with PD. To maintain privacy for this group, we ask that care-partners and family members not attend unless an event states that registration is open to all. If you have any questions, please contact twitchywoman18@gmail.com. Registration is required for each webinar. The passcode is always Twitchy.
We also have a closed group on FaceBook that you are welcome to join. This is for women with PD only, to maintain privacy. Feel free to post information about any of our speakers, topics you would like to see on Sunday Mornings and more.
March 7 Alone in a Crowd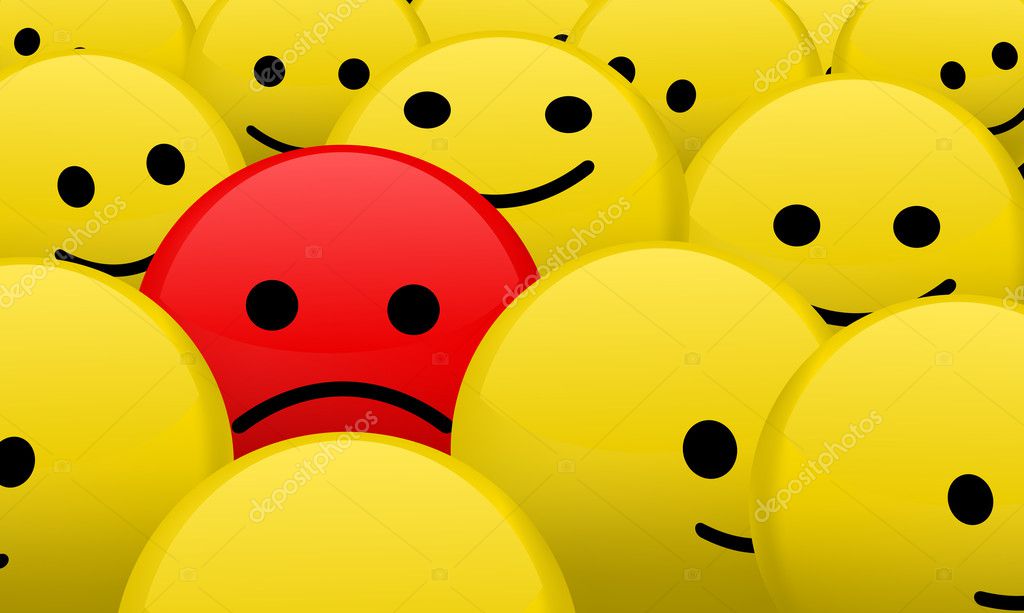 Alone in a Crowd:Conquering Loneliness and Isolation in These Times of Spiritual Distress and Parkinson's Symptoms. Research shows that loneliness and social isolation can increase severity of Parkinson's symptoms. But is the answer to simply surround ourselves with more people or more zoom calls? Rev. Sharon Burniston, MDiv, BCC-PCHAC, CT, a palliative care chaplain will share insights into how spiritual distress can lead to feelings of loneliness, even when we are surrounded by caring friends and family. She will not only discuss dimensions of spirituality beyond religion, that can help us name the ways our Parkinson's makes us more vulnerable to feelings of disconnection, but she will also share suggestions based on personal experience that will help you discern the social supports that are right for you in this particular season in your life.
Register here
March 21 Parkinson's-Art of Expression (PARTE')
Stephanie Goodman will introduce us to Parkinson's-Art of Expression, (PARTE™) which provides a creative, drama-based outlet among peers, promotes mental health and serves as an expressive sanctuary for people with Parkinson's and their care partners. Creative drama exercises, (tools borrowed from the theatre), are
specifically designed to target the motor and non-motor symptoms of PD, those not normally
addressed by medicine and traditional exercise therapies. Examples are facial masking and the
loss of automatic movements which tend to isolate people with Parkinson's (PwP), making it
difficult for others to interpret mood, intentions, and speech, which raises the level of isolation
and frustration among PwP. Register here to join the fun.
Your Support is Appreciated
All Twitchy Women programs are free to all who participate. However, they are not without cost. It takes resources to continue our work and we cannot do it without your help. Through our partnership with the Parkinson's Wellness Fund, those who want to provide support can do so. You can support Twitchy Woman by clicking here. Thank you to all of you who have contributed. It is really appreciated.
Please support our presenters when possible. They have much to offer those of us with Parkinson's and have generously donated their time and knowledge to be with us on Sunday mornings. Many are small non-profits that have had to change how they do business because of the current situation.
Do you have ideas for future sessions?
Do you know any speakers or programs that you want to recommend? Please contact me directly at twitchywoman18@gmailcom
Haven't used Zoom before? Try it out at least a few hours before and the program will walk you through it. You will be asked to enter the meeting ID which will take you to our meeting. You will receive the meeting ID information once you register. Please note that the ID is different for each session.
---
---
Past Events
February 21, 2021 Dr. Soania Mathur
Dr. Mathur is a family physician living outside of Toronto, Canada who had to resign her practice following a diagnosis of Young Onset Parkinson's Disease at age 27. She now dedicates her time to patient education, writing, and Parkinson's advocacy. She is passionate about sharing with patients the coping strategies available to them in order to face the challenges of adjusting physically and emotionally to this disease. Find out more at her blog UnshakeableMD
You can watch the recording on Youtube here
February 7 2021 Urban Poling
Mandy Shintani, Occupational Therapist and gerontologist from Vancouver, Canada, who developed the ACTIVATOR trekking poles for Parkinson's disease, spoke about the research and the benefits of poling for PD. For more information go to http://www.urbanpoling.com. You can view the recording on YouTube
January 24, 2021 Writing your Narrative
Everyone has a story. We may think our personal stories are nothing special, boring, blah. Yet if we are brave enough to tell a story, we find people are fascinated by our lives…even what we think is mundane. Carol Clupny, author of The Ribbon of Road Ahead: One Woman's Remarkable Journey with Parkinson's Disease , Linda K Olson, author of Gone, and Sharon Krischer discussed how they have shared their PD stories. You might even hear a good story or two. You can watch the recording on YouTube
---
January 10, 2021 Deep Brain Stimulation: Is it in your future?
At this amazing session, 4 women shared their experiences with DBS surgery and the outcomes. You can watch their emotional, brutally honest presentations on Youtube
December 13, 2020 Music Mends Minds
We had a wonderful musical Sunday with Music Mends Minds. Carol Rosenstein, Founder & Executive Director–spoke about how she explored the amazing prospect of music as medicine for the mind and created musical support groups for patients with Alzheimer's, dementia, Parkinson's, traumatic brain injury, stroke, and PTSD. You can view the recording here
---
November 15, 2020 PD GENEration
Do you know if you have one of the gene mutations that can cause PD? What is your risk if you test positive for one of the genes? Do genetic forms of PD look different for women than for men? Denise Coley (PwP) and Ana Naito (researcher) will talk about the Parkinson's Foundation initiative that offers genetic testing and genetic counseling at no cost for people with Parkinson's disease (PD). Watch the recording here
November 1, 2020 Do your changing hormones wreak havoc on your meds?
In this meeting, we explored how changing levels of Estrogen can interfere with our Parkinson's medications. A panel of three women talked about their experiences and then led small breakout group discussions. Recording not available.
---
October 18, 2020 Linda K. Olson
Linda K. Olson lost both of her legs and one arm when the car she was traveling in was hit by a train. Then 5 years ago, was diagnosed with Parkinson's. You can watch her amazing story as she told to us it by clicking here
October 4, 2020 Cycling with Jay Alberts, PhD
Jay Alberts, PhD, talks about the benefits of forced exercise for People with Parkinson's and about his current study with Peloton bicycles.
You can view his talk here
---
September 13 Yoga with Christiana Lewis
"If you can breathe you can do yoga" We had a wonderful yoga session which you can view here Email: christianacolorfulsouls@gmail.com C 949.541.1583 www.colorfulsouls.com
August 23, 2020 Ending Parkinson's Disease with Dr. Ray Dorsey
This was an amazing information session with a call to action. For those of you who missed it, make sure that you watch the entire video and then take action. Sign up to be PD Avenger. Send an email to EPA Administrator Andrew Wheeler asking him to ban Paraquat in the US. And sign up for future research studies with Dr. Dorsey.

---
---
June 28, 2020 Living well with PD in Covid-19 era with Dr. Indu Subramanian
Movement Disorders Specialist Indu Subramanian, MD, UCLA and the VA, talked about living well with PD in Covid-19 era including the importance of social connections, mindfulness and yoga to alleviate some of the stress we are all feeling during this unsettling time. Watch the recording of session.
---
June 14, 2020 A Morning with Dr. Laurie Mischley
Laurie Mischley always inspires us. Watch the recording here of the very informative session.
Resources:
May 31, 2020 PD-Connect
So much fun exercising with Lisa and SteF. For more information about PD-Connect and to take their virtual exercise
classes go to http://pd-connect.org/
---
May 17, 2020 Taiko Drumming
Taiko Drumming is great exercise. Watch the recording with Sydney, Naomi and Vivian
Online Taiko tutorials:
May 3, 2020 Kat Hill – Sketchbook Journaling
We learned to find our inner journalist with Kat.
Sorry, no video.
---
April 19, 2020 Jennifer Parkinson Iljin – Neuro Boxing
Boxing is a lot of fun and great exercise. Watch Jen's fascinating presentation as she tells her story from barely being able to move to a boxing instructor here
April 3, 2020 Maria de Leon – Parkinson's Diva
Are you a Parkinson's Diva? Check out Maria's books below and learn some fun tips just for women with PD. Enjoy!
www.Defeatparkinsons.com
Parkinson's Diva (the book)
---
March 22, 2020 Kristie Scott – Life Coach, Woman with PD and creator of Evolve Cards
Our very first program was with Kristie Scott, a life coach and woman with Parkinson's. Most of Kristie's information is on her website https://www.evolvewithkristie.com/ Here is a link to her Resource List