By Sharon Krischer
Originally published by ParkinsonsDisease.net on October 13, 2020
How many weeks has it been now? Months? I have totally lost track. It must be at least 6 months or more.
At first, it was strangely energizing. We had all this time to get caught up on the things we needed to do and the things we wanted to do. And now what? We are making up things to do. There is no motivation to get dressed unless you are leaving the house, which happens only a few times a week, if at all. And even then, yoga pants will work just about anywhere except the golf course.

What should we do today? Nothing?
This morning, Mr. Twitchy and I looked at each other and asked what we had to do today. With a collective sigh, we both said "nothing" in unison. We decided to ride our bikes to see our grandchildren and surprise their parents. It is a short ride, just 2 1/2 miles each way. We were home by 9:00am and have been staring at each other ever since.
Read the rest of the article here
An interesting study about COVID-19 and Social Isolation
Social isolation often leads to apathy. The authors talk about the effects of isolation related to COVID-19 on People with Parkinson's.
Synergy of pandemics-social isolation is associated with worsened Parkinson severity and quality of life
October 8, 2020 in Nature by Indu Subramanian, Joshua Farahnik & Laurie K. Mischley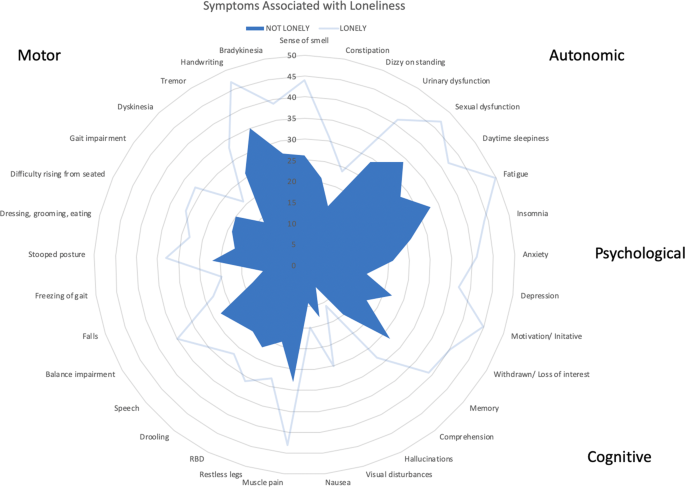 Social isolation and its deleterious effects on health increases with age in the general population. People with Parkinson's Disease (PWP) are no exception. Social isolation is a risk factor for worsened health outcomes and increased mortality. Symptoms such as depression and sleep dysfunction are adversely affected by loneliness. There is a paucity of research on social isolation in Parkinson's disease (PD), which is all the more critical now in the setting of social distancing due to COVID-19. The goal of this study was to survey individuals with PD to evaluate whether social isolation is associated with PD symptom severity and quality of life. Read the rest of the study in Nature
Want to get paid for your opinion?
Here is a great opportunity to participate in surveys and interviews and earn some money while doing it. I found out about this several years ago and have participated numerous times. I have never had a bad experience with them.
Patients (16 +) and Caregivers (family, friends) of any disability, disorder, syndrome, disease or condition are provided an opportunity to voice their opinions through surveys and interviews to improve medical products and services.

Join the Rare Patient Voice community and receive a $5 Dunkin Donuts,
Starbucks, or CVS gift card. Your information is kept confidential, and never sold or shared. You will be invited to participate in surveys and interviews, where you will earn cash rewards.
Click on this link to sign up.