Goodbye 2022, Hello 2023!
As we say goodbye to 2022, I want to thank all of you for your ongoing support and inspiration. It has definitely been an interesting year as we began to resume a somewhat normal life. I want to share some of the highlights from 2022 and what to expect in 2023 from Twitchy Woman.
Some quick stats: Twitchy Woman logged almost 61,000 views in 2022. That is an increase of 15,000 over 2021. Thank you!
The most popular blog posts were from last January and February featuring the research of Daniel Corcos, PhD from Northwestern University on exercise and Parkinson's.
The Exercise Prescription for Parkinson's Disease and More Exercise Tips from Dr. Daniel Corcos were by far the clear frontrunners with a combined total of 3747 views in 2022. Runners up were an oldie from 2018: What Does it Feel Like to Have Parkinson's (1130) and its 2 follow up blogposts from 2022: What does it feel like to have Parkinson's? revisted and Part 2 Revisited (1179 combined). An Invaluable Resource for People with Parkinson's Disease (1167) was close behind.
You also liked my posts about travel. I was amazed at the responses I got from about our recent cruise in the Mediterranean. It seems that everyone wants to know how to make traveling easier with Parkinson's, especially as we venture back out into the world. If you really want to follow a great travel blog, Mr. Twitchy writes about our travels with lots of great photos, history about sites we visit and of course humor, at Qaj and the ITC Go To… I will let him explain the title.
The Sunday Mornings with Twitchy Woman group continues to grow. Over 1000 people have participated in the Zoom programs since its inception in March 2020. The group has also created a successful mentor/mentee program for newly diagnosed women, 2 chat groups, and we have raised funds to send 15 women who are first timers to the World Parkinson Congress (WPC) in Barcelona in July.
I was fortunate to join forces with other women leaders from around the world this year to improve diagnosis and treatment of women with Parkinson's. We are looking forward to meeting in person at the WPC in Barcelona.
Moving up in the Parky World: Feedspot ranked Twitchy Woman #2 in it's list of the 70 Top Parkinson's Blog's, after several years of ranking about 30 on the list. I don't understand how they determine their rankings, but I can't complain. Whatever metrics they use, I am happy!
What to look for in 2023
There was a lot of promising research in 2022. One study that does not involve drugs but shows a definite improvement in tremors and other symptoms is a study at Stanford University on vibrating gloves. Yes, vibrating gloves! I have heard from many of you wanting to know how to get the gloves. So far, they have only studied a very small group of people with PD and are not taking any more right now. I am trying to get on their list for the Phase 2 trial. I will keep you posted.
Here is a video from The Today Show about the gloves.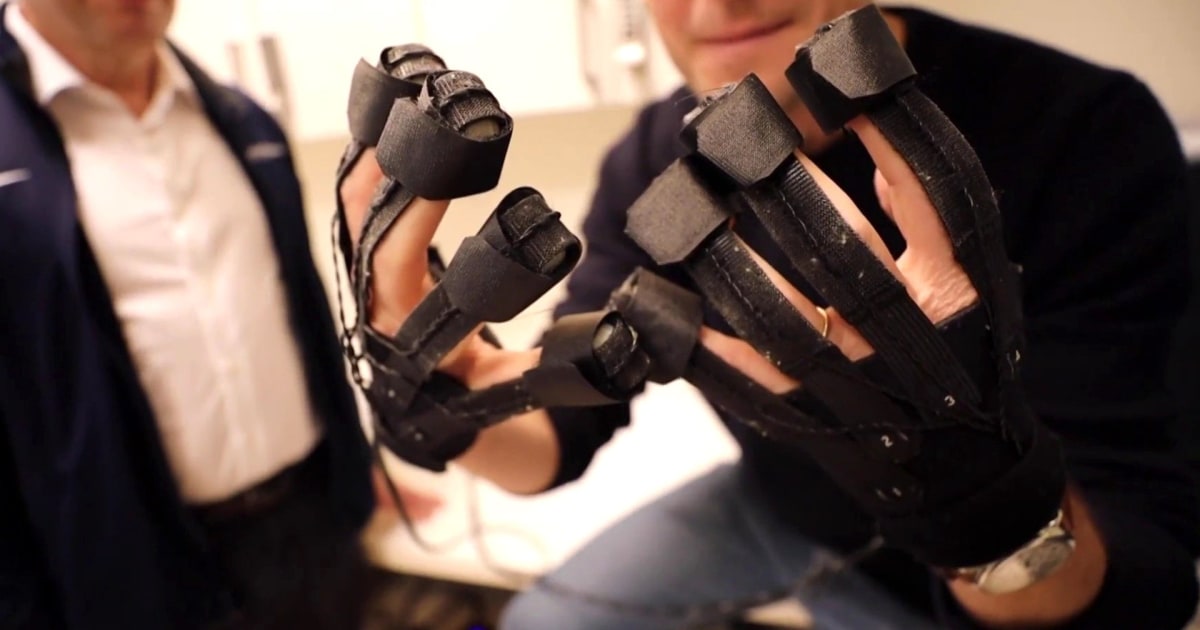 There have also been numerous drug studies that show promise for slowing down the progress of PD. I will keep you posted as I learn more about them
World Parkinson Congress 2023
I am looking forward to attending the WPC in Barcelona in July. It happens to coincide with our 50th anniversary, so Mr. Twitchy and I will be traveling first to St. Andrews, Scotland and London before our arrival in Spain. I have been asked to be part of a pre-congress program on Tuesday, July 4 on Advocacy and Activism in PD. If you are going to be there, you will need to register separately for the pre-congress programs. I also hope to have 2 posters on display in the Poster Gallery. If you are planning to go to the WPC, please let me know.
Travels with Parkinson's
As I stated above, there is a lot of interest in how you can travel successfully with Parkinson's. Since Mr. Twitchy and I hope to continue our adventures around the world, I will share my experiences with tips on what does and does not work for me while traveling.
Wishing all of you a happy and healthy 2023 filled with joy.