When I asked you to send me the stories of real life PD heroes in your community, I received an email from Candace Mueller of Springfield, Illinois about her friend Eve Fischberg. Which was followed by an email from Eve praising Candace's work in the Springfield Parkinson's community. From their emails, I got the impression that they are really a power team in Springfield. Here are their stories as told by each other.
Eve Fischberg
From Candace Mueller
Eve is the founder and director of Joy of Movement: a unique nonprofit group providing adaptive dance classes at no charge to persons living with Parkinson's Disease and other chronic neurological disorders along with their significant others or care partners. My friend Susan White is my dancing partner and we've been under Eve's direction for nearly a year. We have truly experienced JOY of movement– even when not so graceful.
The Joy of Movement began in 2016 and now offers classes on Tuesdays, Wednesdays and Thursdays at First Presbyterian Church, in downtown Springfield. Eve started this program in her, quote "retirement" from an impressive profession as an occupational therapist serving people in the greater Springfield community for over four decades. Eve loves music and dance. She has used dance in her therapy work with children with special needs, people with dementia, and many others throughout her career. She also developed and currently leads a falls risk reduction program called Stepping Up for persons with dementia and their care partners under the auspice of SIU's Center for Alzheimer's Disease.
Dozens of people living with Parkinson's in the greater Springfield area have greatly benefited from Eve's professional expertise and her training in Parkinson's dance instruction by the Mark Morris Dance Group in New York City. Eve has a special place in her heart for people with Parkinson's which is evident by her enthusiasm in leading the Joy of Movement classes.
On Wednesday mornings I am blessed to experience an hour of exercise, scientifically proven to benefit me as I develop flexibility and gain confidence in movement, connecting my mind to my body. As a social activity I also have fun. And I have met wonderful new friends dancing together.
Eve's name describes her perfectly for me. The traditional meaning of Eve is "living"—to live or give life–from the Hebrew. When I watch Eve share with us her joy, it expands my world from a person living with Parkinson's to a person living with joy. Springfield is fortunate to include Eve Fischberg.
Candace Mueller
From Eve Fischberg
Candace is a Parkinson's hero herself, having mustered her amazing networking and organizational skills to create the Friends with Parkinson's group, as well as to forge a relationship with the  Parkinson's Foundation. (This event has been changed because of the Coronavirus) This will result in the first Care Partner Summit being offered in Springfield–an event which already has attracted a large number of registrants. Thank you,  Candace for your vision and for your generous support, as always.
Candace was diagnosed with Parkinson's 9 years ago. In addition to her carbidopa/levadopa medication, exercise has been her second medicine. The Joy of Movement dance class, yoga and chair yoga specifically for Parkinson's, Rock Steady Boxing, water aerobics and walking her 1 and half year old yellow lab Layla are a regular part of her exercise regimin.
Her third medicine is a wonderful support group of Friends Living with Parkinson's who meet monthly in Springfield.  She says that "Eve was/is the key person to encourage me all along the way to establish the Friends group." 
Springfield is lucky to have these two women who are doing so much for the people with Parkinson's in their city. They are truly heroes to all who they have helped and inspired.
Sundays with Twitchy Women
This coming Sunday brought to you in your own home through the magic of Zoom! Register today to reserve your space.
"How I Learned to be a Fighter"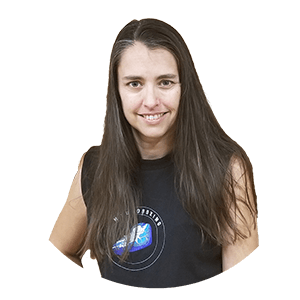 Sunday, April 19 at 10 am PDT, Jennifer Parkinson Iljin, another PD Hero, will discuss her 15 year journey with Young Onset PD as a single mom, creating StrongHer Women & Neuroboxing, embarking on a 115 mile hike across Sicily for the upcoming documentary "Pilgrimage to Enlightenment" and a short Neuroboxing workout. No boxing gloves required.
Registration required at https://zoom.us/meeting/register/vJMrf-yrqDoo0Z8VOcPMBgXY4tpeqmFd6w